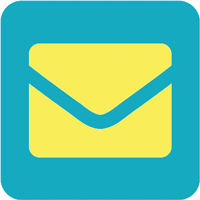 NotifyMe
Help & Support
We're here to help you make the most of the NotifyMe App. Below are some frequently asked questions and answers. If you still need help, please use the support form at the bottom of this page to get in touch with us.
Why do you need my store's address?

Your store's contact information is placed at the bottom of every email that gets sent out to comply with various anti-spam legislations. We do not use this information for any other purpose.

What does it mean to automatically subscribe marketing opt-in emails to your store newsletter?

This is a feature of our Pro Subscription that saves you time and manual intervention when a customer opts-in to receiving marketing emails. We automatically add these customer email addresses to your BigCommerce store's newsletter for you. If you have additional automation set up on your store newsletter to auto-import to an external mailing list such as SendGrid or Mailchimp, the new contacts will be automatically imported all the way through.

Do you pull my entire store's inventory?

No, we only look at inventory on out of stock products that your customers have requested.

Why do certain items say "We Are Still Gathering This Product's Info" on my Dashboard?

This is a temporary placeholder for a new Product/SKU that someone has just added a NotifyMe request for the first time in our system. We do not query this information from your store in realtime when a customer signs up (so the customer does not have to wait on this). The product's information should become populated after a few minutes.

What's the difference between the embedded form and a modal display?

The embedded form will display the whole NotifyMe form embedded into the product details page, and become visible when an out-of-stock selection is chosen.

The modal display can be chosen as part of the Pro subscription, and will instead show you a NotifyMe button when an out-of-stock selection is chosen. When this button is clicked, the NotifyMe form will open in a Modal dialog. In addition, if a customer is signed-in to their account and clicks this NotifyMe button, they will not need to type their email address into the NotifyMe form and will automatically have a NotifyMe request created.

What does it mean that a NotifyMe request can stay active for up to 12 months?

This setting represents the maximum amount of time a NotifyMe request can stay active. If a customer signs up to receive a NotifyMe request on a product, and 12 months passes by with the product never coming back in stock, this NotifyMe request will expire and no longer be active. NotifyMe requests are one-time notifications, so the first time the product comes back in stock, the customer will receive an email, and the NotifyMe request becomes completed. The customer will not continue to receive notifications if the product goes out of stock and comes back in stock multiple times.

I just installed the app, why don't I have a free trial?

We give a 15-day free trial of our app the first time you install the app to your store. If you have previously uninstalled the app and then reinstalled at a later date, we do not give out additional free trials.

What happens to my store's active requests if I uninstall the app?

Any active requests will be cancelled if you uninstall the app, or if your subscription expires.
Get Support
Please use the form below to get in touch with us if you have any questions or need support from us. We try to return all inquiries within 1-2 business days.