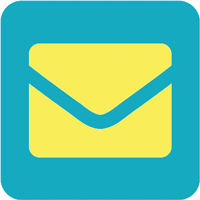 NotifyMe
Install Guide
Thank you for installing the NotifyMe app to your BigCommerce storefront. This guide will walk you through the process of setting up and configuring the app for your needs. If you run into any problems or have any questions, please head over to our Support page to see some Frequently Asked Questions or to get help from our support team if needed.
1. Install the NotifyMe App
If you haven't done so already, install the NotifyMe for your BigCommerce store. After installing, you will be directed to our in-app Settings page to enter your store's information, as well as to configure your sync schedule.
2. Verify the NotifyMe Script Installed to Your Store
From your BigCommerce store manager, go to StoreFront > Script Manager to verify that there is a script called "NotifyMe App" that has been installed to your store.
Next, head out to your storefront and go to a product that is out of stock. Verify when you select the out of stock option that the NotifyMe form widget appears on the page.
3. Enjoy the Free Trial
Now that you have the setup completed for the app, sit back and watch your customers sign up for notifications on your out of stock products. Our in-app dashboard will show you how many NotifyMe requests were created, what your most requested products are, and how many of those customers opted-in to marketing emails.
4. Choose a Paid Subscription
Before your Free Trial ends, be sure to establish a paid subscription on the Billing page from the in-app Dashboard.